OUR PARTNERSHIP AND SPONSORING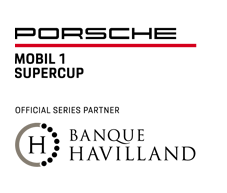 We are thrilled to joining forces with Porsche. It is an exciting and purposeful opportunity for Banque Havilland to join the family of Porsche Mobil 1 Supercup.
Through this partnership, Banque Havilland will continue to reach our clients and partners in new and exciting ways, sharing a common passion, while delivering unique experiences in Europe.
If you want to know more about this partnership
click here.
Marc Arand
Group CEO of Banque Havilland S.A.
ABOUT US
Banque Havilland is an independent and privately owned banking group dedicated to managing its clients' wealth. Banque Havilland, a well-established banking group, offers services to both private and institutional clients, who can benefit from the advantages of a robust banking platform located across five financial centres.
OUR LOCATIONS
Banque Havilland is headquartered in Luxembourg with offices in Monaco, Liechtenstein, Dubai and Switzerland.