Banque Havilland signs the Diversity Charter Luxembourg
On 26th September 2019, Banque Havilland became an official signatory of the "Charte de la Diversité" (Diversity Charter) in Luxembourg.
Juho Hiltunen, Group Deputy CEO Banque Havilland S.A., represented the Bank at an official signing session, in the presence of Mrs Corinne Cahen, Minister for Family and Integration, and Patron of the Diversity Charter.
"It is of greatest importance that we as human beings and collectively as a corporate act inclusively and respect the uniqueness of people.
By signing the Diversity Charter we wanted to cement these values and send also a strong message to the communities we operate in. Banque Havilland culture welcomes people as their true selves. At Banque Havilland we know that a diverse workforce is our platform for greater innovation, superior organizational performance, and delivering excellent service to our customers", said Juho Hiltunen.
The Diversity Charter is a commitment text which any Luxembourg company can sign in order to express its commitment to promoting diversity by concrete actions that go beyond legal and regulatory obligations of non-discrimination.
The Charter was created at national level and is supported by the European Commission, the Government Ministries, The American Chamber of Commerce in Luxembourg, the Union des Entreprises Luxembourgeoises, and the Equality Treatment Center.
You can find out more about this initiative at http://www.chartediversite.lu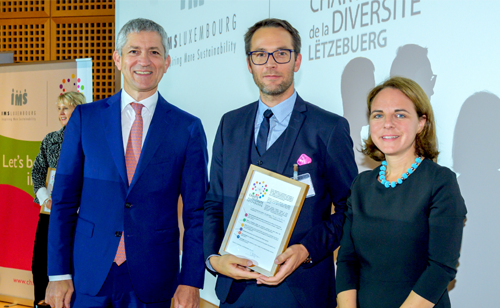 Go back