The Club Vivanova article
Banque Havilland (Monaco) S.A.M. is an independent and privately owned bank offering bespoke services to high net worth individuals and families from the heart of the Principality of Monaco.
Banque Havilland group is a well-established banking group offering private banking and institutional services, headquartered in Luxembourg, which enables all the advantages of our banking platform to be delivered from one of the world's most recognised financial centres.
Banque Havilland opened in Monaco more than 10 years ago to deliver high quality Private Banking services to residents of the Principality and beyond. The banking group was founded in 2009 in Luxembourg and has expanded into five jurisdictions over this time. Today, Banque Havilland has a presence in Luxembourg, Monaco, Lichtenstein, London, Dubai, Geneva and Zurich.
Banque Havilland is part of the Havilland group, owned by an entrepreneurial family with a successful history across many business sectors and has been built on strong financial foundations following conservative principles. The family ownership provides the banking group and its clients with stability and consistency allowing it to take a long-term approach to the management of its clients' wealth and multi- generational business relationships.
Key elements of our corporate philosophy are to provide bespoke, personalised services, long-term relationships and agility in its decision-making. Our purpose is to grow safely and to protect individual's and families' wealth now and for generations to come. We aim to empower our people to provide transparent and tailor-made services to allow us to grow together.
As an independent banking group, the wealth management teams of the Banque Havilland group – a number of whom are based locally in the Principality of Monaco – provide clients with bespoke solutions based on a true open-architecture.
We aim to nurture our clients' financial interests and to help them ensure their legacy can be preserved and prudently continued for the next generations. Our partnerships with clients are based upon a long-term commitment to structuring and managing their wealth utilising a conservative approach to risk.
Our approach is focused on Wealth Management Solutions – our bankers conduct a holistic assessment of our clients' needs, in collaboration with external providers when necessary, in order to develop a strategic and structured plan for an appropriate banking solution that can evolve and be delivered in the best interests of our clients.
Our offering – whether it be BtoB or BtoC – is to provide bespoke and value added solutions to our clients that seek combined peace of mind through trusted long term relationships and the delivery of sustainable value generation.
Our range of services and products is articulated around THREE main pillars:
Banking Services – this includes current and deposit accounts, payment services, foreign exchange, credit cards, secured credit solutions and residential mortgages in Monaco and the Cote d'Azur as well as other key locations in Europe, including Prime Central London. We also provide the documentation required by the Monaco authorities, in support of applications for residency in the Principality of Monaco.
Investment Services – for individuals wishing to invest their liquid wealth, we offer discretionary investment management, portfolio advisory and execution only services with assets booked in Monaco if required.
Institutional Services – for investors seeking to invest their wealth through fund structures, we provide investment project structuring and bespoke fund solutions that meet the needs of the investors. Furthermore, depositary and execution services for external asset managers form a core element of our expertise.
Our traditional approach to managing wealth focuses on identifying the suitable risk profile for our clients, whilst advising investment in accordance with the identified profile.
Rather than measuring performance against specific benchmarks, our preference is to provide tailored and bespoke investment strategies, with appropriate flexibility that enables us to identify and capture investment performance from market opportunities. Client portfolios can be invested or disinvested at any time based on our assessment of market sentiment, volatility and investment timing.
We are not restricted by traditional boundaries and use the most suitable instrument to achieve the desired market exposure taking into account the applicable rules.
For further information, please feel free to contact us.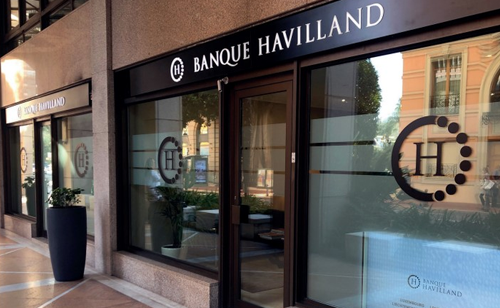 Go back