33 employees participate in the ING Night Marathon
Banque Havilland colours were well represented at the ING Night Marathon, which took place last Saturday in Luxembourg.
33 Banque Havilland employees participated in this night run — the biggest running event in Luxembourg, with a total of 16.000 athletes present.
One Marathon runner, 16 Half-Marathon runners, and 16 team-runners divided among four teams honoured Banque Havilland shirt with a solid presence, with all of them crossing the finish line.
Banque Havilland congratulates them for their participation and thanks everyone who supported them along the road.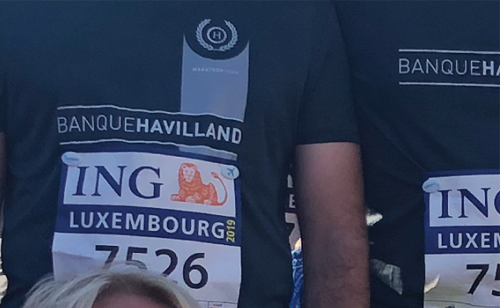 Go back