Banque Havilland distributes the "BlackRock Private Equity Opportunities ELTIF"
Partnership allows the bank's clients to access an asset class traditionally reserved to institutional investors.
Banque Havilland will now offer the "BlackRock Private Equity Opportunities ELTIF" (BlackRock PE ELTIF), thereby enabling clients to directly invest in a portfolio of private equity assets through co-investments.
Against a backdrop of slow growth, low interest rates, increased volatility and uncertainty around global trade, many investors are being challenged to find long term value. A private equity allocation may help overcome these issues by providing investors able and willing to commit capital for a long period of time with access to investments that are not readily available within public markets and therefore providing diversification in a portfolio with the potential for long-term value creation.
BlackRock has been investing in private equity since 1999 across primary funds, secondaries, and direct co-investment opportunities. The BlackRock Private Equity Opportunities ELTIF offers investors access to an institutional private equity solution within a regulated framework. The direct co-investment fund invests across private equity disciplines, geographies, sectors, vintages and most importantly private equity sponsors, with a focus on Europe.
"We are excited to expand our relationship with BlackRock and provide clients with access to such a unique platform, bridging the gap between institutional solutions and private investors," said Stefano Torti, Group Head of Asset Management and Advisory at Bank Havilland. "We believe that the current low yield environment is here to stay and we need to be able to offer our clients innovative solutions to build portfolios that are able to prosper in this new reality".
"This agreement is an important milestone enabling a growing number of investors to access the depth and breadth of BlackRock's Private Equity platform," Gisele Duenas Leiva, Country Head for Luxembourg and Sales Director for Belgium at BlackRock said. "We look forward to working with Banque Havilland and leveraging their local expertise to distribute the fund and meet clients' demand for innovative investment strategies."
The Fund is intended for advised retail investors with knowledge and experience of these types of products, who want to optimize long-term investment returns and are willing to bear the risk of capital loss. Investors should expect their money to be invested in the Fund for 10 to 12 years.
****
About Banque Havilland
Banque Havilland is a Private Banking Group established in 2009. The Bank, an independent and traditional family owned institution, is headquartered in Luxembourg with offices in London, Monaco, Liechtenstein, Dubai and Switzerland. The Group provides exclusive and bespoke private banking, asset and wealth management services as well as institutional banking services to High Net Worth families and individuals .For additional information, please visit banquehavilland.com or send an email to advisorydesk@banquehavilland.com
About BlackRock Private Equity Partners
BlackRock Private Equity Partners is a strategic partner for major Private Equity managers:
20 years of experience and $30bn raised across all Private Equity disciplines, granting exclusive access to quality co-investments
A team of 156 professionals across North America, Europe and Asia, leveraging BlackRock's broad and differentiated sourcing network.
The team has been active in direct co-investments since 2001, a testament to its expertise in the field.
About BlackRock Private Equity Opportunities ELTIF
Capital at risk: All investments involve an element of risk. The value of investments and the income from them will vary and you may get back less than you originally invested or lose all the capital you invested.
An ELTIF is a risky and illiquid investment. Investors should in accordance with the ELTIF regulation ensure that only a small proportion of their overall investment portfolio is invested in an ELTIF such as this Fund.
BlackRock have classified this Fund as 6 out of 7, which is the second highest risk class.  This classification is not guaranteed and may change over time and is not a reliable indication of the future risk profile of the Fund. The risk indicator assumes you keep the product for 10 years.
Legal mentions
The Fund is a sub-fund of BlackRock Alternative Funds SCA SICAV-RAIF, an investment company with variable share capital (SICAV) organised as an umbrella fund in the form of a corporate partnership limited by shares (SCA), qualifying as a reserved alternative investment fund (RAIF) and governed by Luxembourg law. The Fund qualifies as a European long-term investment fund (ELTIF) and is classified as an alternative investment fund for regulatory purposes.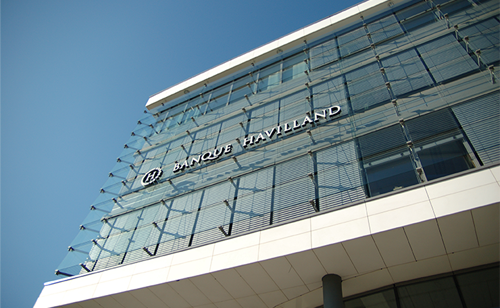 Go back