Banque Havilland (Liechtenstein) AG has been able to steadily increase its profits in last years
"In today's competitive environment many products are simply interchangeable, but many customers miss like-minded decision-makers and advisors in the banks."
Banque Havilland (Liechtenstein) AG has been able to steadily increase its profits in last years, confirming the adopted strategy. The half-year result 2021 is only slightly below the record result 2020.
The half-year result 2021 amounted to CHF 1.4 million after a loss of CHF 0.6 million in the same period of the previous year, due to considerable market fluctuations during the peak of the Corona crisis. The half-year result 2021 is only 9.2 percent below the record result of the entire financial year 2020.
Compared to the same period of the previous year, the profit from ordinary activities in the first half 2021 rose by 56.4 percent to CHF 6.3 million.
The bank continues to have a high equity basis with a Tier 1 ratio of 20 percent, an exceptionally good leverage ratio of 20 percent and an impressive liquidity coverage ratio of 255 percent.
Marc Arand, CEO:
"I would like to thank our clients for the trust they have put in us and our employees for their outstanding commitment. Our results encourage us in our decision to compete as an international, dynamic and sound private bank. Our target clients are often either entrepreneurs or come from an entrepreneurial family and want a dialogue on an equal footing. They are looking for a bank that can provide the service they expect on an ongoing basis. We are daily in the competition with our peers with our entrepreneurial spirit.
Our clientele wants a bank that understands and shares their needs and we are responding to it with an exceptional client focus. Our founders are entrepreneurs themselves and this is deeply integrated in the bank's DNA. Our business model is based on the values of our founders: responsibility, fairness, diligence and integrity.
These values form the foundation for our objective, namely to build up the wealth of our clientele and secure it for later generations. In today's competitive environment, many products are simply interchangeable; however, many clients miss like-minded and equal decision makers and advisors in the banks."
(source: Volksblatt (German version))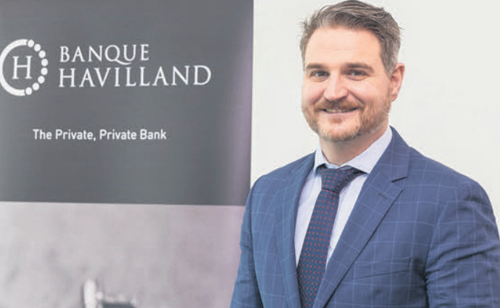 Go back