"Banque Havilland S.A. celebrates its 10th anniversary"
It is now 10 years since Banque Havilland S.A. started its operations in the Grand Duchy. Since then, the company has grown to become one of the few international wealth management services providers headquartered in Luxembourg – together with an international presence in most of the significant financial centres, such as London, Switzerland, Monaco, Dubai and Liechtenstein.
The Deputy CEO of the banking group, Mr Juho Hiltunen, has been part of the bank's journey since the very beginning, and reflects on the first 10 years of the bank's history.
"The journey started with a clear mission to restructure an existing bank and the ambition of the new shareholder to lay strong foundations, which an international private bank could be built on. Whilst the first years were characterized by stabilizing the operations, the focus soon changed to growing the business and gaining international presence. These objectives were successfully executed with multiple acquisitions and integrations – not only operationally, but also culturally – to bring everyone together.
"I feel privileged for having been able to take part in this journey. We are celebrating the 10th year anniversary today and the 110th anniversary in a hundred years' time."
Being privately owned means the bank can take a long-term view on its objectives and execute its long-term strategy with perhaps less pressure from its shareholders than what happens with some of its peers. Since the very beginning, the Bank's objective has been to provide independent and transparent banking services to its customers. Our service palette has expanded over the years, in order to match our competitors, but what sets us apart from many others is the ambition of our employees to provide our customers the best possible service. This has been the entrepreneurial identity of the bank since the very beginning. To deliver on the promise is an essential part of any service, and even more so in the financial sector, where trends and requirements change fast and continuously.
We are determined to make the necessary efforts to maintain the benefits of a smaller structure, allowing us to deliver consistent, high quality and reliable services to our clients. The key resources for achieving this are our employees. Over the years, we have been able to recruit a huge number of brilliant and dedicated individuals who are both ambitious and competent. Our ambition also drives us to find solutions and make a difference through our actions. When these qualities come together, we – as a bank – can collectively deliver the service our clients deserve and rightfully expect. Empowering employees within their respective framework is making our bank a meaningful and interesting organisation to work for and share the journey with. I feel privileged for having been able to take part in this journey. We are celebrating the 10th year anniversary today and the 110th anniversary in a hundred years' time."
( source: Luxtimes )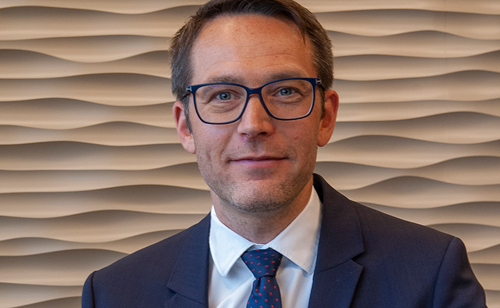 Go back