"Honouring the 'private' in Private Banking"
Providing private banking services in a fast-changing environment marked by digitalisation may be a challenge, even for banks operating in a leading banking centre like Luxembourg. The key solution may be rather simple, if we prove to be able to refocus on banking with the personal touch which might more appropriately address our individual clients' needs and concerns than the latest online solution…
At Banque Havilland, we have defined comprehensive private banking services and wealth management solutions, asset management and a wide range of institutional services.
We are a privately owned, truly independent bank where our modern service offering is linked to old-fashioned values of trust and partnership with our clients. Our size has allowed us to maintain our focus on ensuring that the much-publicised "red carpet service" actually stands up to its name.
If anything, over the recent past, we have refocused to ensure that the client experience and service from the beginning of the relationship match the expectation of our clients.
We aim in fact to provide a quality partnership to our client that goes beyond the transactional activities.
We naturally have a range of products similar to all other banks. But where we perhaps differentiate ourselves is in the depth of experience of our private banking partners that allows a thorough understanding of our clients. The time we spend at the outset listening, identifying and exploring – in an all-encompassing perspective – our clients' wants and needs permits the early identification of the most suitable tailor-made solution for the given circumstances. The key is being a partner to our clients and not merely a banker.
In this era of digitalisation, cryptocurrencies, blockchain and so on, the key criterion for a private bank, in my opinion, to maintain the leading edge is to refocus on individuals' needs, wants, objectives, concerns. The digitalisation has to an extent removed the word "private" from private banking – with firms scrambling to be able to offer the latest digital gizmo to their clients.
The self-made entrepreneur who has accumulated wealth still values a partnership where a report is better explained by voice rather than by a robot. Clearly, we offer a number of services that clients can access through the various platforms – we believe, however, that preempting the client's needs better honours the word "private" when we discuss private banking.
Providing private banking services, developing solutions or strategies to meet the needs of our clients come only after a thorough building of a relationship. This is a process that can take a short time, or longer. Choosing a private banking partner for a wealthy entrepreneur is more complex than some people in the industry believe or practise.
It is almost certainly not about costs or services, but about trust. A period of building trust with a seasoned professional that has the true, passionate interest in finding the right solution is time well invested by both the client and the banker.
Family dynamics of an entrepreneur differ from those of an expat – segmentation is a terrifying word for a client who will feel pigeonholed in a division whose mandate might be to match products to clients at certain costs, thereby potentially removing the personalised and holistic needs' driven solution.
Luca Tomasi
Group Head of Private Banking
( source: Paperjam )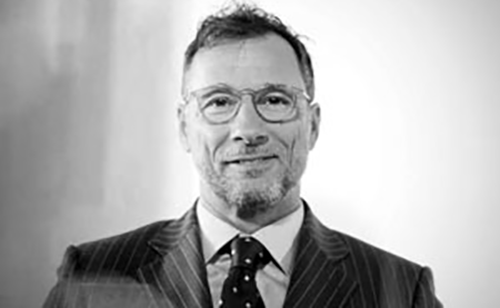 Go back