«Interview with Patrick Dauguet, CEO of Banque Havilland Monaco S.A.M.»
What is the story of Banque Havilland and its key dates?
Banque Havilland S.A. was founded in 2009 in Luxembourg, where it has its head office.
Today, it is present in Monaco, Liechtenstein, London, Dubai, Geneva and Zurich. Banque Havilland Monaco S.A.M. has been opened in 2011. Havilland group is owned and established by an entrepreneurial British family with a successful track record across many different business sectors. Banque Havilland has been built on strong financial foundations following conservative principles.
Private ownership provides the group and its clients with stability and consistency allowing it to take a long-term approach to the management of client wealth and generational client relationships.
What are the specificities/added values of your bank?
We are an independent and open architecture bank which allows us to focus on clients' needs that go beyond simply offering a broad range of services. Our drive is to make complex and sophisticated products easier to understand to empower clients in their decision making. We aim to nurture our clients' financial interests and to help them ensure that their legacy can be preserved and prudently continued for the next generations.
What is the profile of your clients?
Banque Havilland offers its services to entrepreneurs or families who require seamless cross-border banking services, but also to institutional clients. All our clients can benefit from the advantages of a robust banking platform located across seven financial centres while dealing with a boutique bank with an entrepreneurial heritage. This is in our DNA and allows us to advise our clients on solutions for their personal and professional financial needs.
How did you experience the covid crisis?
The Business Continuity Plan (BCP) to which Banks are subject to aim precisely at anticipating this type of situation, and it has proven to be effective. The technical and organisational adaptations allowed 75% of the staff to start working from home within a few days. Teleworking is one of the lessons of this crisis, a positive evolution of the corporate culture and human resources management. While we have seen little impact of the crisis on our clients and our services, health restrictions are limiting commercial initiatives (travelling, events, face-to-face meetings) which could impact our development. But here again, the need to adapt to the constraints has accelerated the development of new modes of communication (videoconferencing, webinars, virtual forums, etc…) which is also positive and encouraging.
Has your client status now changed? We ask, as two thirds of residents are affected by the changes in standards with regards to onshore classification.
Banque Havilland Monaco will celebrate its 10th anniversary in July this year. One of the main developments concerns the change in proportion of residents with onshore status from 1/3 in 2011 to 2/3 today. In addition to the changing status of clients, their expectations have also evolved over the last decade, and people no longer come to the Principality for the same reasons. The search for asset management performance, financial and wealth engineering, and tailor-made services are all incentives that are pulling the banking sector upwards and allowing
Monaco to establish itself as an international financial platform.
Patrick Dauguet
CEO Banque Havilland Monaco S.A.M.
(source: Monaco Economie (French version))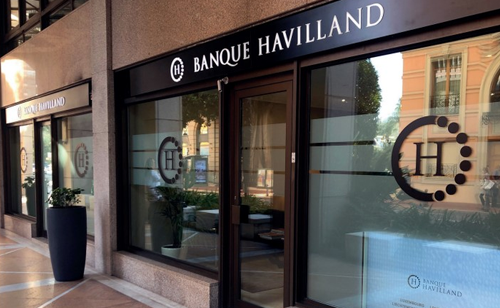 Go back