Swiss success in Monza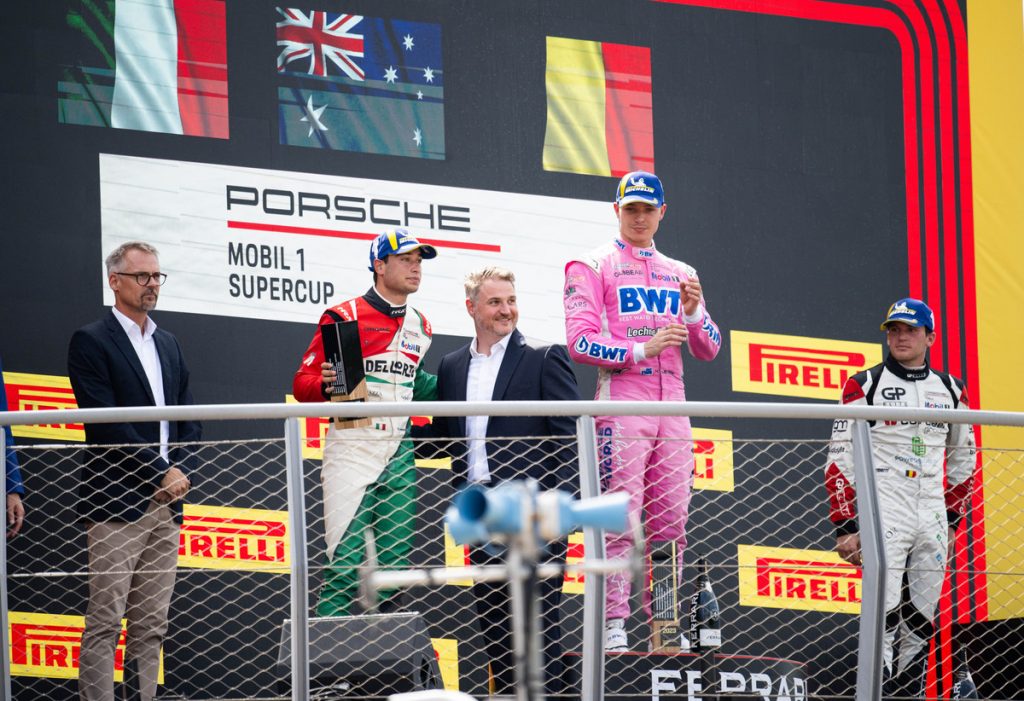 Author: Florian Schwab, from Die Weltwoche

The Fach Auto Tech team from Sattel in the canton of Schwyz takes third place in the Porsche Mobil 1 Supercup.
The Porsche Mobil 1 Supercup is a companion series of Formula 1, which means that 33 drivers from eleven international teams take to the track in their GT3 cars a few hours before the big Formula 1 event at each European Formula 1 race. In Monza, at eleven o'clock in the morning, when the Supercup starts, the grandstands are already relatively full with spectators who have come to cheer on Ferrari in the afternoon.
Fach Auto Tech from Sattel SZ has been taking part in the Supercup for many years. With its drivers Alexander Fach – the son of the company's founder – Morris Schuring and Gustav Burton, the racing team has achieved major successes this year: on three occasions, a Fach driver has stood on the top step of the podium. But the starting position at Monza isn't great; qualifying the day before wasn't exciting from Schwyz's point of view. The starting positions are correspondingly uncomfortable: Fach starts from eighth place, Schuring from fourteenth and Burton from sixteenth. "Our backs are against the wall," remarks senior boss Alex Fach at the start of the race. Team manager Nadine Eichenberger is also only cautiously optimistic. Whether they will conquer third place in the drivers' standings: difficult, unclear. But the Fach drivers give everything. Schuring lapped nine competitors and finished in fifth place, Alexander Fach junior improved by two places. Harry King of BWT Lechner Racing from Thalgau, Austria, takes the top spot on the podium – the Austrian victory in the Porsche Mobil 1 Supercup already foreshadows Red Bull's winning drive in the big race in the afternoon.
The winners receive their prizes from Marc Arand, Group CEO of Banque Havilland. For the first time, this is a Luxembourg-based bank which is sponsoring the Supercup and the Fach Auto Tech team. Banque Havilland's Liechtenstein-Switzerland unit has been managed since this year by Fabian Käslin from Schaffhausen. In the end, racing team boss Alex Fach is still reasonably satisfied with third place overall in the championship in the team standings and declares: "Next year we might be more successful."
(source: DIE WELTWOCHE)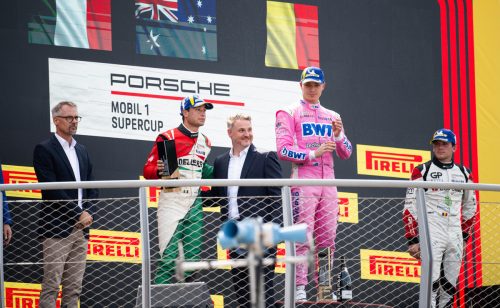 Go back