Talent management: an increasingly strategic approach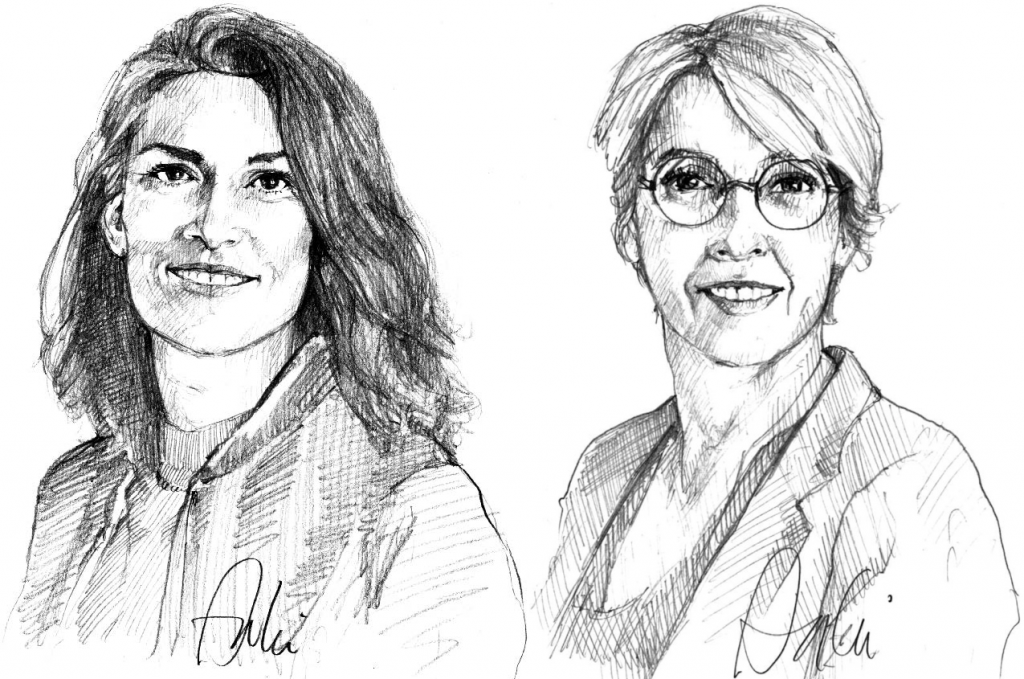 Sandrine Roux, Group General Secretary and Patrizia Fratini, Group Head of HR at Banque Havilland
(source: AGEFI Luxembourg)
Banks are no exception to the competition for talent on the Luxembourg and European markets. Today, this increased competition applies to all types of position and seniority, leading to salary inflation.
This trend, combined with other factors, is creating concern about the competitiveness of companies and the country, as the Luxembourg Chamber of Commerce recently pointed out. What can our companies do at microeconomic level to remain attractive?
Valuing managers
Talent management starts with the training and development of managers.  We have found that their role is even more important in a remote or hybrid working environment. During the pandemic, we noticed that some employees were naturally very good managers, mastering new modes of communication and striking a good balance between trust and control. We are rolling out a training programme for our managers to enable them to develop their ability to detect the needs of their teams and foster a culture of constructive feedback. In this way, we can limit attrition, and encourage managers and leaders to adopt behaviours that will retain our employees by valuing them and improving their 'employee experience'.
Analysis of reasons for leaving
When we talk about employee experience, we tend to think more in terms of Onboarding and employee loyalty programmes than Offboarding.
However, managing and retaining talent necessarily involves good practice, which brings together all the processes put in place by a company to manage and facilitate the departure of one of its employees, whether this departure is voluntary or forced. Employers don't always understand the real reasons for leaving.
While the employer often thinks that a departure is due to an attractive offer that the employee couldn't refuse, the employee more often than not leaves because of a lack of recognition or a lack of visibility regarding his or her career development. Of course, there is such a thing as salary inflation, and employees sometimes get a significant pay rise by taking a new job.
Encouraging the person leaving to fill in an exit questionnaire and meeting with them to find out not only how they feel about offboarding, but also how their colleagues feel about it, will enable the Management Committee to be better informed about the reasons for departures. An action plan can then be put in place.  
Developing an employer brand
Attracting and retaining talent also necessarily involves strengthening an employer brand. To achieve this, our human resources team works with our marketing teams to develop clear, consistent communications.  In addition, we take great care in the way we approach candidates, creating links and maintaining a certain closeness with the talents present in the community that is growing and evolving.  Subsequently, the Bank needs to confirm the description of its strengths internally in terms of the working environment, employee relations and management approach. We need to pay close attention to what our community has to say, whether through comments received via the networks or from candidates who have been approached for a position.
Recruitment processes
Against this backdrop of a war for talent, human resources departments are having to fill an increasing number of vacancies.
Here too, we believe that companies need to question themselves and adapt their processes. Adopting these changes to our recruitment practices, in particular by examining the way in which managers fundamentally approach interviews, allows us to have the humility to question ourselves and continually improve. Revising the wording of a job description, for example, will help to attract more applicants, which is why Human Resources has a role to play in advising management on the form and content of recruitment.
Choosing the best person to put in front of the candidate is an important element in ensuring the diversity of profiles recruited to a team.
In the end, companies that are prepared to take on less experienced, but motivated employees who are keen to develop their careers, including through professional reorientation, can attract good candidates in today's market.
This collective approach, from the development of the job to the integration of the employee, ensures that the mutual choice between the employee and the bank is the right one.
Finally, the implementation of a Mentoring Program as an onboarding mechanism will ensure that the integration of the new employee matches his or her expectations and those of his or her manager.
Building employee loyalty
Building loyalty is an essential part of retaining talent. Co-optation, internal surveys, individual or group training – whether technical, behavioural or linguistic – complement a range of actions such as our CSR programme, where everyone can make a human commitment and thus associate their values with those of the company.
Besides, rather than compare itself to the competition, our Bank has chosen to focus on its Inner Game, a concept created in the 1970s by Tim Gallwey, the father of modern coaching. The Inner Game is based on the principle that people improve their performance if they receive non-judgmental feedback about themselves. In other words, it's about evaluating one's work while allowing the employee to develop personally. This is undoubtedly one of the keys to success in talent management. Following our Inner Game logic, our managers are assessed at the end of the year on their ability to manage. This objective has been incorporated into a CSR component of our appraisal forms.
The changing role of human resources
The Human Resources function has been very exposed since the COVID crisis. The Board of Directors and management are increasingly aware that HR plays a strategic role, which also means that more is expected of the function. Human Resources, as a key player within management, must adapt the frequency and relevance of its reporting.
Ever since the theorists of the Mayo and Maslow schools of human resources, the Human Resources function has been constantly expanding and diversifying its field of activity. There is no doubt that the role of the HR department will continue to be strengthened over the coming years as a result of changing working patterns, increased digitalisation and the impact of artificial intelligence.
However, the human and cultural aspects will not be neglected, and more than ever, human resources will need to listen and help maintain social links between employees. In addition to these qualities, today's job requires an understanding of how to use figures to good effect, an understanding of the employer's strategic priorities and a grasp of the impact of changes in employee skills on the company's performance.
(source: AGEFI Luxembourg)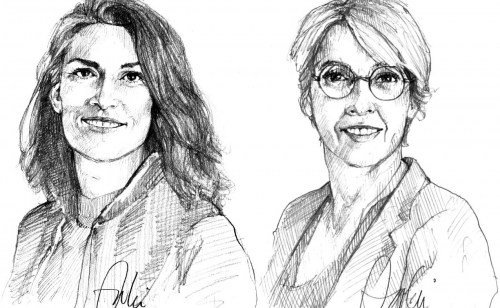 Go back