I don't think we are going against the grain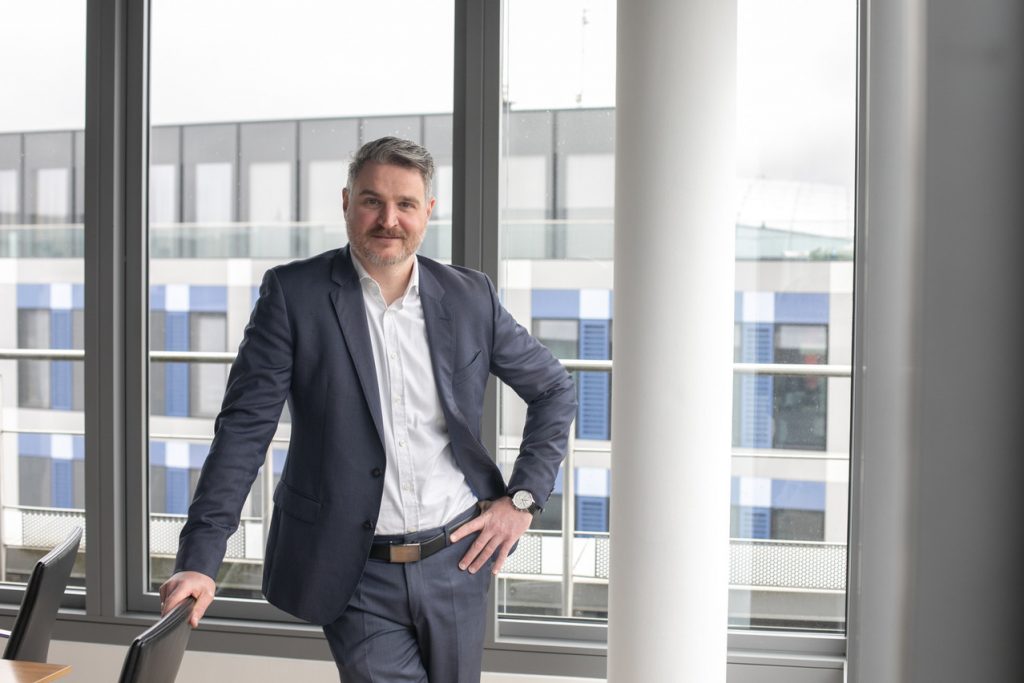 Marc Arand, Group CEO of Banque Havilland, talks about the strategic decision to sell Banque Havilland's institutional banking activities.
Photo: Matic Zorman / Maison Moderne
Banque Havilland has announced the sale of its institutional banking activities to Banco Inversis. Marc Arand, group CEO, explains the reasons for this transaction, the bank's objectives and shares his vision of private banking.
Marc Arand, a German national, was appointed group CEO of Banque Havilland on 1 April 2022. He joined the group when it was founded in 2009. He has held various positions within the group, including managing director of the subsidiary Banque Havilland (Liechtenstein) AG. He has a degree in banking economics from the Frankfurt School of Finance.
Marc Fassone: What led you to sell your institutional banking business to Banco Inversis?
Marc Arand: I think that today banks like ours have to make sure that they focus on their service proposition and strive to deliver it at the highest level of excellence. For us, the private bank. When I arrived in Luxembourg last April as CEO, we decided to focus on the private banking business in line with our new strategy, 'Excellence 2024'. We reviewed all our activities and concluded that institutional banking was no longer part of our core business.
By selling these activities, don't you have the feeling that you are going against the grain, whereas many banks are using these businesses as a complementary growth lever?
On the one hand, the business areas are complementary, on the other hand, they differ considerably in detail. Part of our concept is to adapt quickly to new market conditions, which is much easier to do with a clear focus.
I don't think we are going against the grain, quite the contrary. For banks with a positioning like ours, the important thing is not to spread yourself too thin and to make sure that the service you provide to your private clients is better than that of your competitors.
Can you detail the ins and outs of your 'Excellence 2024' strategy?
Banque Havilland has its parent company here in Luxembourg, a subsidiary in Liechtenstein, one in Monaco and a branch in Switzerland. We employ 190 people at group level, 130 of whom are in Luxembourg. We are positioned in all these markets where we believe there is strong growth potential for the future. And where we can also take market share by being more efficient thanks to our services. And as far as our target area is concerned, Europe is our primary focus.
Excellence 2024 was conceived in 2022 to be implemented in 2023 and evaluated in 2024 before being possibly amended. Its philosophy is to ensure that our service offering brings excellence to the customer. This strategy is based on three pillars: the talent we need to acquire, the IT infrastructure that must allow us to be more agile, and the integration of ESG practices into our business model and product offering. What I can already tell you today is that the steps we took last year are already having a positive effect on our financial performance this year. And that the first quarter of 2023 has been better than expected.
What are your main challenges today?
I think our challenges are common to the whole industry.
First of all, there is cost control–and not only the ever-increasing regulatory costs–in an environment with decreasing margins. This makes it necessary to invest in information technology. Faced with the dual competition of large international banks and local banks, you can only survive if you adopt lean and efficient processes supported by digitalisation.
The second differentiator is service. Today, the growth of 'discretionary' activities and commissions is being reduced in favour of purely advisory activities.
Finally, there is talent acquisition and retention. The fact that we are a local bank on a human scale opens up opportunities that large institutions cannot offer in the same way: a responsible role with the possibility of making a strong personal contribution and rapid career progression. Take my example: I started working in the bank at the time of its creation and held several important positions within the group before becoming group managing director. I think this can motivate people. We support them in their career path by offering them training that will enable them to acquire autonomy and responsibility–empowerment is one of our core values.
There is a lot of talk these days about concentration, profitability and achieving critical mass. Is there a long-term place for an institution like yours?
Yes, our clients have banking relationships with large banks, but also with smaller ones. Banks like ours that serve them, if not better, at least with a more personal service, with tailor-made solutions. Many people are looking for that. And this is where we can differentiate ourselves from the big players in private banking. By being smaller, we are more agile in adapting to market trends and the requirements [in order to match] our competitors.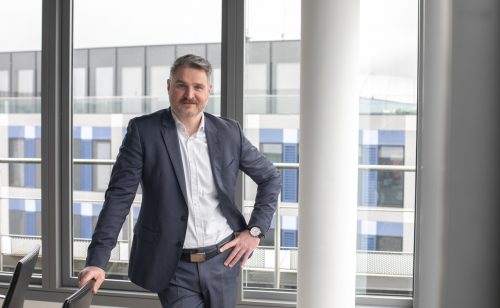 Go back